We have several great couples competing for a free engagement session!  Read their stories below and vote for your favorite!
ANNIE & MATT
On December 31st, 2010, the clock was counting down to another computer programmers dream year….01/01/11.  At 11:59.55…excitement was in the air as our closest friends and family gathered in the den to ring in a new year full of promise.  11:59.56, I noticed that my boyfriend's mom is filming not just the crowd, but the two of us.  11:59.57 and I turned to look at Matt and noticed a strange look in his eyes.  11:59.58, what is he doing…is he falling? Fainting? Slowly collapsing!?  11:59.59……what is that in his hands?! 00:00:00…the crowd cheers, balloons fall, and all I can do is scream and cry for joy as Matt caught me completely by surprise and knelt down and proposed.
No one knew about his proposal plan. He had asked his mom to film the whole "Count-Down" scheme without telling her that he was going to propose. Imagine her shock while she was filming what she thought was a simple New Year's party! He also had his niece, Savannah, in on the act as she pulled the rip-cord for the balloon drop when he knelt down. It was so romantic and exciting! Truly a day I will never forget.
JESSICA & JOHN
We started our relationship as friends, as we served together on a mission's trip at church. We clicked right away and bonded over our love for God and random humor.  We loved hanging out with each other and after the trip, both of us wondered where the Lord would lead us next. About a month later, we discovered it was right to each other! About 10 months after that, John surprised me at a sentimental location–our "praying bench" in Vienna, VA.  This bench is significant because it's the place we come to talk, pray for various things going on and connect with each other. The day of the engagement we were both busy and didn't hang out with each other until later that night when we went to a corn maze in Leesburg with some friends. After the corn maze, John was trying to kill some time and suggested getting chocolate chip pancakes at Silver Diner (my favorite.)  I actually didn't want to go because I was super tired and we got into a littttttle argument about it (haha). Little did I know John was just killing time until midnight which would be our 10th month anniversary on October 10, 2010. John had to also make up an elaborate story to get me to want to go to the bench with him after the pancakes. His acting skills were in full force! We went to our bench where John started talking about how much I meant to him.  He prayed to the Lord to bless our relationship and lead us all of our days, and then, at midnight on 10/10/10, got down on both knees and asked me to be his wife!  I was shocked and couldn't quite comprehend what was happening, but was so happy!  We celebrated at the bench by jumping and dancing around and yelling "Yay God!" The next morning John had bought tickets to the Redskins game to celebrate (and the Skins actually beat the Packers in overtime!!)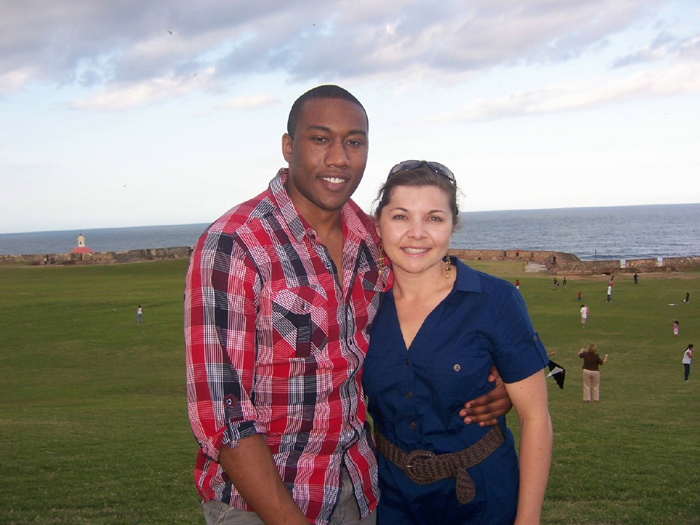 KATY & PATRICK
It was New Year's Eve and we were at a friend's house (with many other friends) for a "007 Bond Party."  During the midnight countdown, at 15 seconds left, we were standing near the Christmas tree beside the fireplace and I wrapped both arms around her to confirm that I wasn't letting her go anywhere. I pulled my left hand away, stuck it in my pocket, pulled out the ring, positioned it between my front teeth, put my left arm back around her, and proceeded to countdown out loud the last few seconds…without moving my jaw so I wouldn't drop the ring. Countdown gets to zero, and people start saying, "Happy New Year!" What does Katy do? She stands there…and takes a sip of her sparkling apple cider! You wanna know why she didn't immediately turn to kiss me? Because all the people across from us were staring at us. She wanted to kiss me, but she didn't really want to do with all those people staring. I placed my hands on her hips and gently started to turn her around. She got the hint and slowly turned while sipping her drink. It was then that she looked up and saw the ring…her reaction was PRICELESS!  I later found out that what Katy almost said right before she turned around was, "There are other couples here, you know?? Why are all of you staring at us??" That would have been hilarious, if she had actually said that!  I could not have asked for it to have gone any better.  God really pulled everything together better than I could have imagined!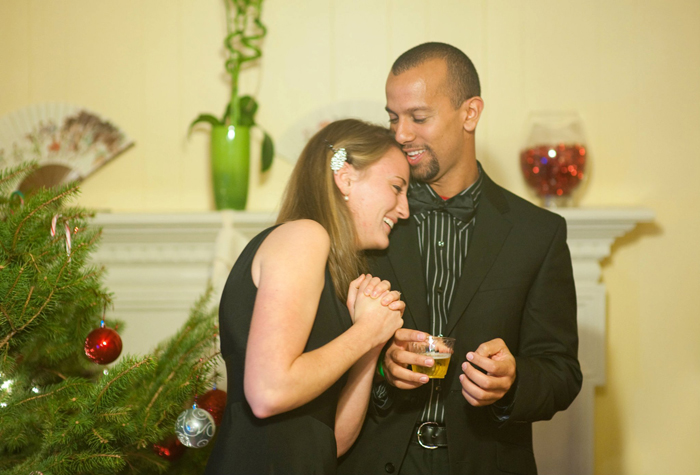 VOTING IS NOW CLOSED!  Congratulations to KATY & PATRICK who won a free engagement session!!!
Thanks so much to everyone who voted!