The ever-changing tweaks of my brand have finally come to completion!   It was probably about a year and a half ago when I started to mull over the possibilities of changing around my business.  Name, brand, website, colors, packaging, change from sole proprietor to LLC, etc, etc.  I remember chatting with John about it on a road trip and I think he thought I was crazy.  And when I said I could do most of it myself, I think he thought I had completely lost my mind!  So the changes began and Kristen Thomas Photography, LLC was born.
Even after changing the business name and most of the website, I loved certain things but it still didn't seem finished.  A major part of that was my logo.  I just wasn't happy with what I had attempted to make and after spending HOURS on various font websites trying to piece together something on my own, I knew I wanted to hire someone to create the perfect logo.  I started looking at designers and calligraphers and came across Christina of Sending Heartstrings.   Her calligraphy is elegant, stylish and unique and I quickly fell in love with her work.  From her very first email with me, I was completely sold!  She was an absolute joy to work with and I was amazed at how easy she made the entire process.   She deciphered the jumbled mess of ideas in my head and created a gorgeous logo that I LOVE!  As soon as I got her drafts, I was absolutely thrilled.  I told John that I didn't know my name could look so pretty!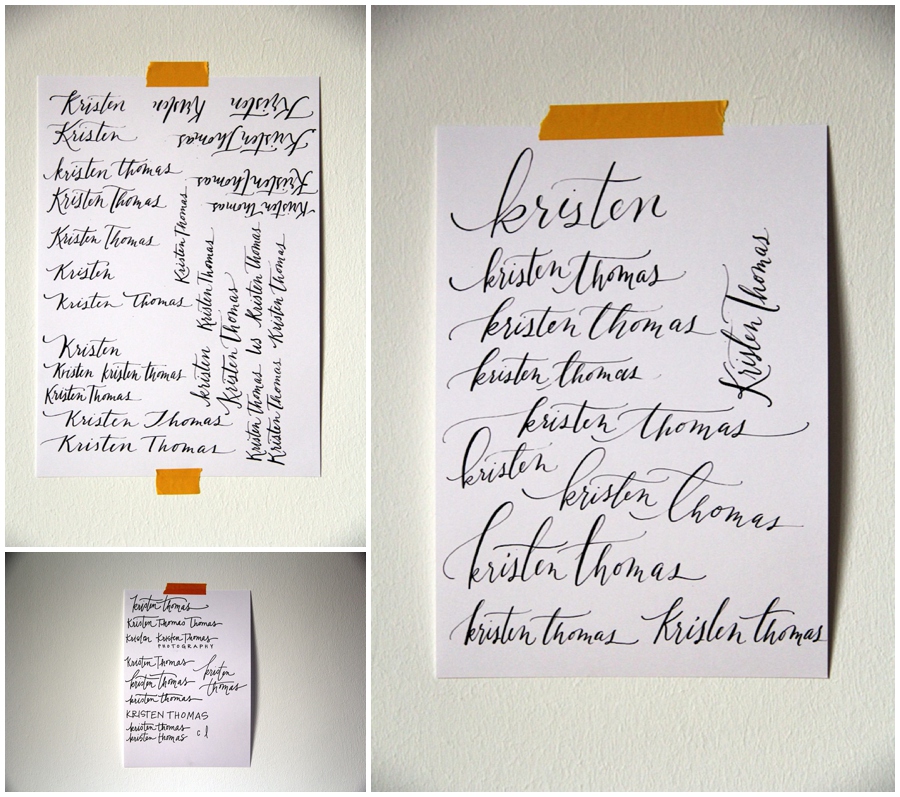 You can see the winner we chose, displayed beautifully in the new logo on this site!  If you're in need of a calligrapher, I definitely recommend Christina and her gorgeous work!