We have had a very busy last few months!  I didn't realize until I logged in just how long it had been since I've posted on here, yikes!  I have several sessions that will be added soon (clients have their images, but I still like to show them off on here!), but first there are a few things to chat about…
I posted on my personal facebook page a few weeks ago that we are expecting baby #3, due on New Years Day!  Holidays will certainly be exciting this year!  Aleksa will barely be 3 years old and Eliana will almost be 2 years.  So hard to believe that Eliana is almost the age that Aleksa was when we brought Eliana home from the hospital!  They'll be great big sisters….  A few weeks after we found out we were expecting, I started having issues with bleeding and we really thought I must be miscarrying.  It was a rough few weeks of trying to take it easy, yet keeping up with session commitments and waiting.  I wasn't allowed to lift the girls (which was ridiculously difficult!) and doctors saw the internal bleeding on ultrasound and just kept saying it needed to decrease.  So we waited and prayed.  Bleeding is decreasing and baby is growing with a strong heartbeat!  We're so thankful!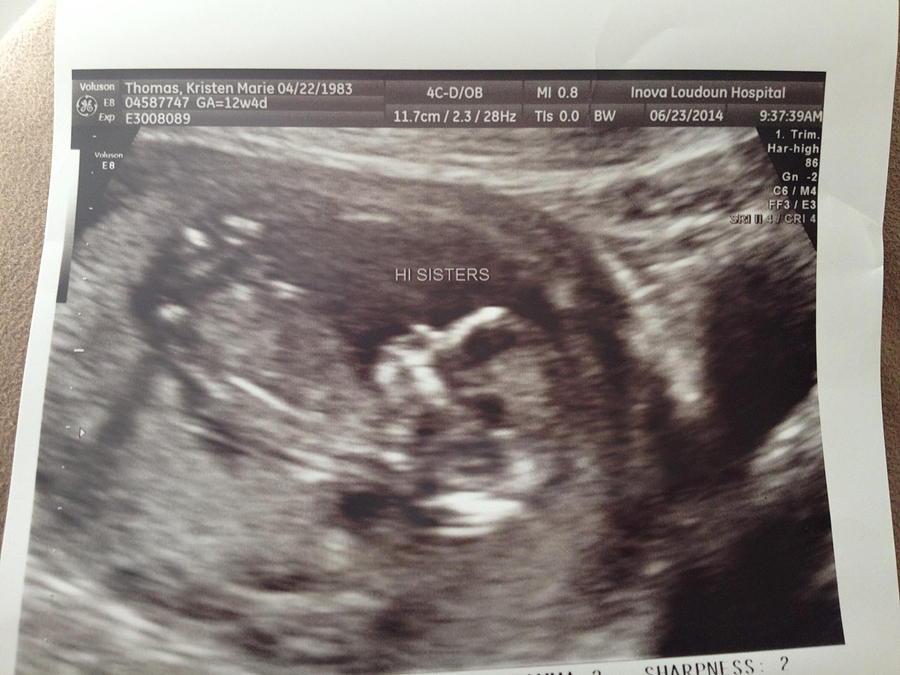 So onto the next news…. but first a little tangent…    Almost eight years ago, I was working at my University after graduation, on track to begin my masters in counseling.  Already signed up for classes and bought books.  I really feel like, as a Christian, the Lord leads and guides our direction in life, if we're praying and listening to Him.  There have been a few particular times in my life where that leading has become super strong, like, cannot ignore it, type of leading.  And I truly believe that when He leads, he will certainly follow through with taking care of any needs.  So after a series of super random events, I felt like God was leading me to the DC area.  At first it sounded crazy, I only knew two people in this area but I had never thought about moving here.  I tried to push the idea aside and it became a very clear, could not stop thinking about it, type of thing.  Being from a small hometown, you can imagine my parents complete and total shock when I told them I was turning in my notice at work, withdrawing from my masters classes, and moving to a new city, with no home and no job.  They weren't exactly thrilled  🙂  But, God is always faithful and I knew He would provide.  I was able to find an amazing family to rent a room from while I started my job search.  It took two months…  TWO MONTHS of waiting and praying and job interviews falling through.  That was probably one of the hardest times of my life, knowing that God had led me there, but wondering what on earth I was doing with no job leads in sight and money quickly running out (the increase in cost of living was a major shocker!)  It was certainly discouraging and lonely!  But I clung to what I knew and God provided an incredible job at an adoption agency. An amazing opportunity to assist families in bringing their babies home forever…. This was already super close to my heart with my dad being adopted and my love for orphans and missions.  And the adventure of the next eight years continued with meeting many awesome adoptive families (some who are now dear friends), beginning and growing my photography business, meeting and marrying John, and starting our own little family.  We've moved around the northern VA area several times but this has definitely been our home…
For a few months now, we've been feeling like a big change was coming but didn't know what it was.  I just felt super unsettled….  After finding out about #3 and having several financial challenges thrown our way, we knew we definitely needed God to direct us and come through in a big way.  On May 23 I was heading to my parents house for the weekend with the girls.  John was driving separately cause he needed to go to KY for a family thing the next morning.  As I was driving I was just praying and pleading with God to show me what this big change was going to be.  How He was going to answer all our questions of feeling unsettled and providing money that was not currently there.  And as I was praying, I really felt like He was saying that we needed to move.  Again, just like the move to this area, it became more and more clear that that was our answer.  When I got to my parents house that evening, I mentioned to John that I had an idea and his response was, "I know exactly what you're going to say"  🙂   So, within one month things have progressed super fast!  We spent a few weeks packing and cleaning and our townhouse went on the market on Friday morning.  We didn't know what to expect after hearing from several others that the market in this area is completely halted and there aren't enough buyers.  On Sunday morning we had our first showing, and we received and accepted an offer on Monday, with a ratified contract today!  So, pending no major issues with inspection and appraisal, we'll be moving the weekend of August 23rd!
Where are we going?  Well, we don't exactly know, but we're looking close to where my family is, between Fishersville and Charlottesville.  It'll be wonderful for our girls to grow up closer to grandparents (+ my grandparents, aunts, uncles and cousins are all in that area).  It'll be great to have a MUCH lower cost of living, lower mortgage, etc where we can finally make progress with paying off student loans and getting out of debt (Dave Ramsey will be proud!)  We'll also be closer to John's family when they're back in the States (his dad and both of his sisters and families are all missionaries and making plans to move overseas).   We've also been super blessed that John's team at his company is allowing him to work from home to make this move possible!
How will this affect the business?  I'll be back in northern VA a few times a year to visit friends and photograph a limited number of sessions.  I already have a few bookings for Fall sessions and next Summer so I'll be back!  But I will be mainly relocating the business and taking on sessions in the new area.  Once we move and things calm down a little I'll be announcing a few new focuses for the photography which I'm super excited about!
So that's the news!  Lots of changes and exciting things happening, but we're very sad to be moving farther from friends!  For those of you that pray, we'd love prayer for continued health for our baby, as well as, a smooth transition with the move (especially for the girls – I'm worried it might be hard for Aleksa as she sees the house getting empty but not understanding whats going on), guidance in finding the right home and adjusting to a new area, making connections, finding the right church, moving the business, etc.   Thanks!